Task Description
Website design and development of the one-page website for a homestay in Motueka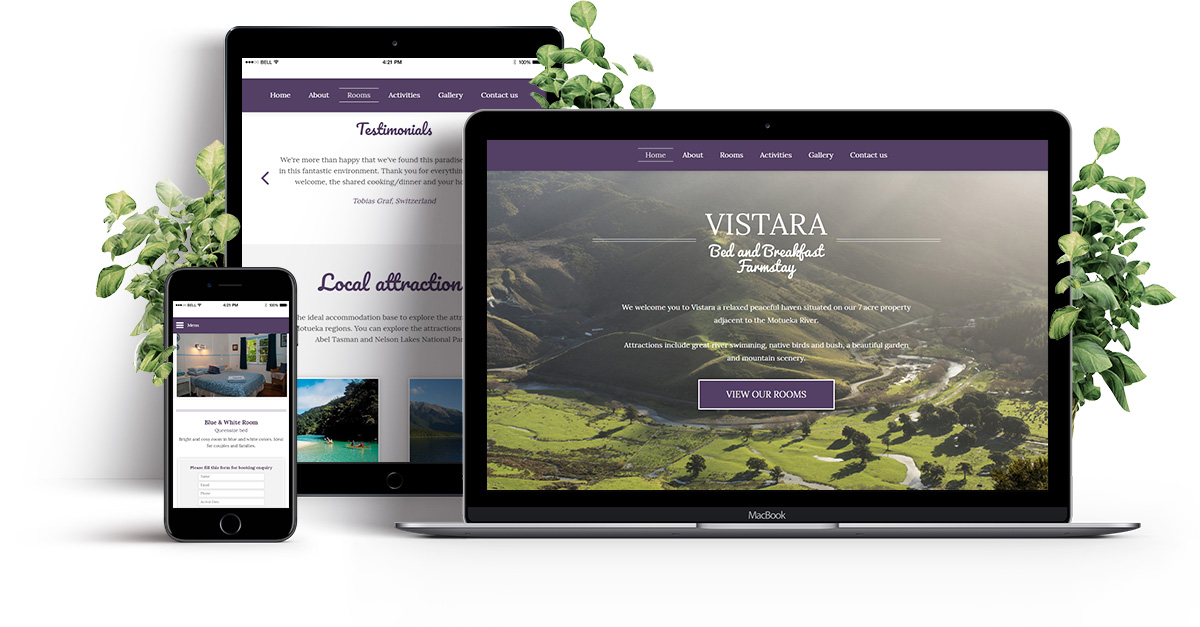 Design and Prototypes
In our design, we tried to reproduce the home atmosphere and cosiness of Vistara homestay.
Features and Modules
Feedback Form
Responsive
Slideshow
UI/UX Design
Web Design
Design elements and guidelines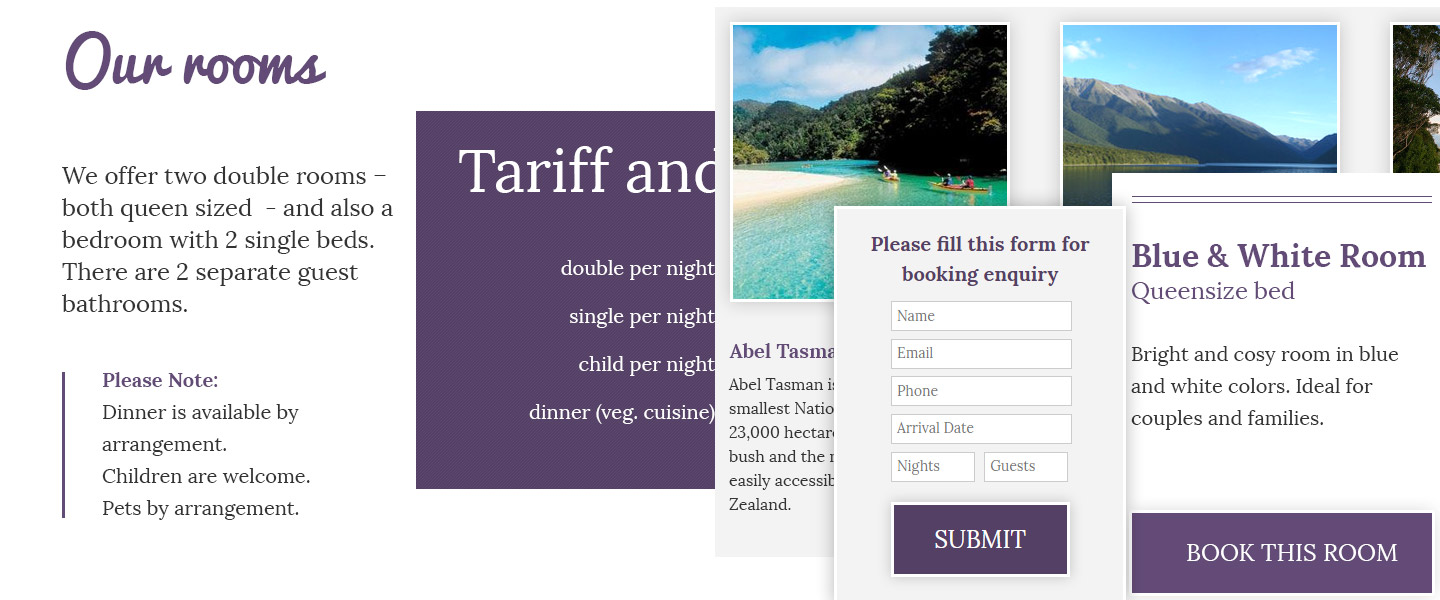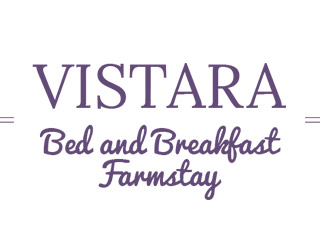 Zima helped us with the development of our website. It was a pleasure working with them. Thanks again and I will certainly be recommending your services.